You're searching to buy a bed cover for your truck. Now, Gator has been quite the famous brand for a long time.
But, it can be a bit confusing when you're trying to get one between old and comparatively new models. Choosing between the Gator Trax vs Gator Trax MX might be difficult.
Both models have the same market offering regarding material, availability, and cover size. The security is also excellent, with easy use and installation feature. But the Trax MX's price is higher than the Trax model and has three years of warranty. And the Trax has only one year of warranty.
You need to learn more to choose the right truck cover. Don't worry about that! Spare us a few minutes, and you will get an overall idea about these two truck covers.
So, let's get started.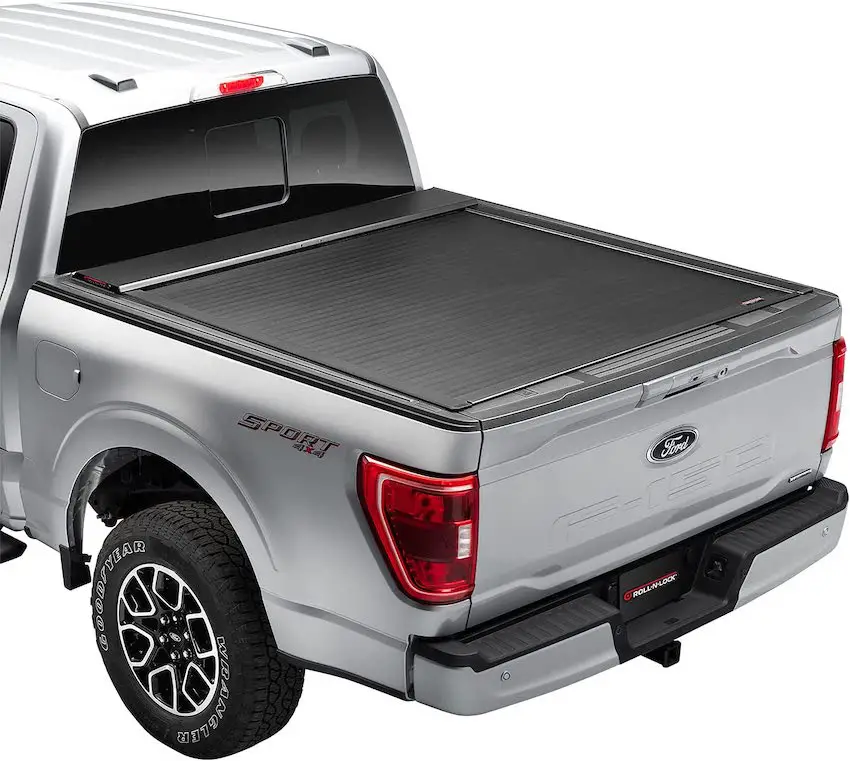 Gator Trax Vs Gator Trax MX: Quick Comparison
We'll discuss the details in the following paragraphs. But first, let's have a quick comparison between these two.
| | | |
| --- | --- | --- |
| Aspects | Gator Trax | Gator Trax MX |
| Material | Aluminum, matte-black powder coating. | Aluminum, matte-black powder coating. |
| Availability | 9 brands, 33 models | 9 brands, 33 models |
| Cover Size | One to eight | One to eight |
| Secuirity | Multiple locking handles | Multiple locking handles |
| Easy to use | Yes | Yes |
| Installation | Takes twenty to thirty minutes | Takes twenty to thirty minutes |
| Price | $1,300 to $1,500 | $1,800 to $2,300 |
| Warranty | 1 year | 3 years |
Gator Trax Vs Gator Trax MX: Detailed Comparison
Both of the models have similar qualities. It can be tough to compare from just a table, right?
So, we need to know more about the aspects in detail. For your convenience, here we've discussed the head-to-head comparison.
Material
As both models come from the same company, the material is similar. Both covers are made of aluminum. Besides, both of them have matte-black powder coating.
The matte-black power gives the cover a sharp look and makes the cover light. As we know, many beds and accessories such as rail and tailgate caps come in matte-black color.
The color matches the accessories, making the cover look classy. And lastly, all the covers come with impact resistance. So, it can easily take the weight even if you drop something big or heavy.
Availability
Sometimes, it's hard to find covers for every truck in the market. Besides, there are old and new model variations on every truck yearly.
Gator comes with almost every model of the brand and adds new ones. Let's go through every truck brand available in the market for Gator Trax and Gator Trax MX.
Chevy.
Dodge.
Ford.
GMC.
Lincoln.
Nissan.
Ram.
Suzuki.
Toyota.
And with every brand, the models vary as well. Those brands have different models with different engines and bed sizes based on criteria. Let's see the list here;
Chevy: C/K Pickup 1500, C/K Pickup 2500, C/K Pickup 3500, Silverado 1500, Silverado 2500, Silverado 3500, Colorado.
Dodge: Ram 1500, Ram 2500, Ram 3500.
Ford: Rager, F 150, F 250, F 350, Raptor, F 150 Lighting, Maverick.
GMC: C/K Pickup 1500, C/K Pickup 2500, C/K Pickup 3500, Sierra 1500, Sierra 2500, Sierra 3500, Canyon.
Lincoln: Mark LT.
Nissan: Titan, Frontier.
Ram: Truck 1500, Truck 2500, Truck 3500.
Suzuki: Equator.
Toyota: Tacoma, Tundra.
As we can see, Gator Trax and Gator Trax MX come with covers for 33 different models for nine other brands. The availability of most of the truck covers in the market is very high.
Although, a few numbers of trucks Gator doesn't cover are Isuzu, Honda, Mitsubishi, Suzuki, and Jeep.
Now, let's go through these two brands' different cover sizes.
Cover Size
As we discussed, Gator covers are available for 33 different models. Now, these models have different cover sizes for them.
Here is the list to help you:
C/K Pickup, Silverado, Colorado: 5' 2", 5' 8", 6' 2", 6' 6", 6' 9", 8' Bed.
Rager, F, Raptor, F 150 Lighting, Maverick: 4' 4", 5' 1", 5' 7", 6', 6' 1", 6' 7", 6' 9", 8' Bed.
Ram: 5' 7", 6' 4" Bed.
C/K Pickup, Sierra, Canyon: 5' 2", 5' 8", 6' 2", 6' 6", 6' 9", 8' Bed.
Titan, Frontier: 5', 5' 7", 6' 2", 6' 7" Bed.
Tacoma, Tundra: 5' 2", 6' 2", 6' 7" Bed.
Mark LT: 5' 7", 6' 7" Bed.
Equator: 5', 6' 2" Bed.
Truck: 6' 4" Bed.
These are all the cover sizes for all the truck models you can find. As both brands are almost identical, this category has no winner.
Security
Both models come with multiple locking handles. That way, you will have extra security. Besides, this locking system allows you to move and operate the cover.
Flexibility is essential when you are moving the tailgate. The locks can be positioned anywhere you can lock the cover when you open or close it.
You can gain the most versatility because of these. Besides, your things on the cover are protected with these.
Easy to Use
The cover also has ball bearings. You can move in any way you want, whether forward or backward. It makes the cover easy to use, and you can smoothly operate the cover.
Besides, there are also clamps attached to the rail. The rails make the cover operate efficiently. Opening the tailgate to use the cover is also a hassle.
But with these models, you don't have to worry about that. You can easily slide the cover without even opening the tailgate.
You will find a latching system above the corner. With this, you can lock or unlock any part of the cover. So, if you need to get something from the middle of the bed, you can easily open the piece.
There is also a keyhole available to open or close the cover. Lastly, the anti-rub component allows the lid to not connect one part with another.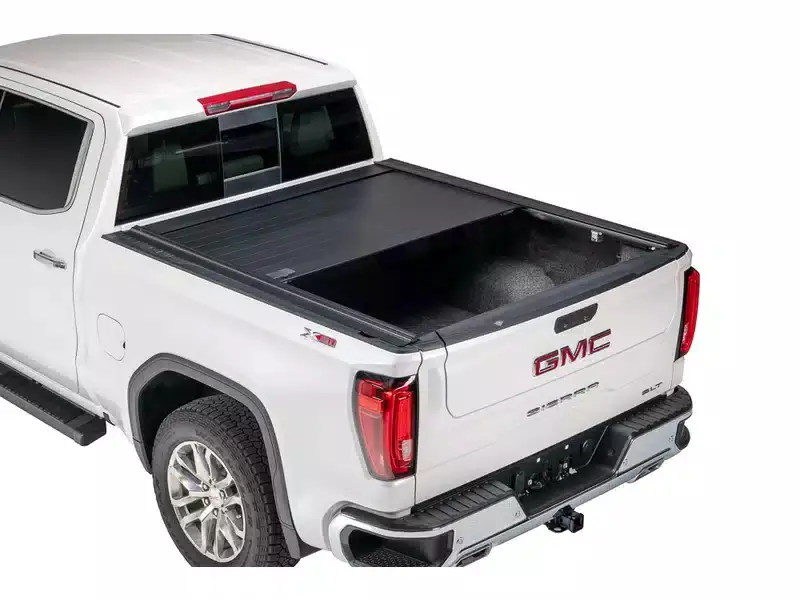 Installation
You don't want to ruin the rails, truck, or cover, right? Both covers require no drilling at all! It means that, when installing the cover, you don't need any special or drilling tools.
Besides, they have a well-written guideline or manual books. With the help of this book, you can install the covers within just thirty to forty minutes.
But, it might be easier if you have help. Sometimes it's a bit difficult to navigate and install the components. Installing with two people might make the work a bit easier.
Price
Among all the other aspects, the price has the most significant influence when you're spending your money. In this case, the Trax's price is lower than the Trax MX model.
The Trax's price range starts from $1,319 to $1,484. In comparison, the Trax MX's price is comparatively higher.
The price starts from $1,859, even higher than the previous model's high bar. And it ends at $2,210, which puts the cover into high-range truck accessories.
Warranty
Warranty is the second big difference between Gator Traxx and Gator Traxx MX. The Trax model comes with only one year warranty. The warranty for this is low regarding industry or product line standards.
On the other hand, the Trax MX model has three years of warranty. It falls in the medium level of warranty level. You will also get excellent customer service as both are from the same company.
FAQs
Do Gator Covers Have A Warranty?
Yes, Gator covers have a warranty. Depending on the model of the cover, the warranty year varies. A few covers only come with a one-year warranty. On the other hand, some come with a maximum of five years.
Are Gator Covers Waterproof?
Yes, Gator covers are waterproof. Of course, there are some lackings. Some owners say that they found water in the bed during heavy rain. But other than that, the water doesn't go to bed during carwashes or rains.
Does Putting Your Tailgate Down Save Gas?
No, putting the tailgate down doesn't save gas. Owners experienced that when the tailgate is up, they get more mileage than when the tailgate is down. That suggests that putting down the tailgate doesn't help at all.
Final Words
That will be all about the Gator Traxx vs Gator Traxx MX discussion from our side. Choosing was a bit confusing because both models have similar benefits.
But, we hope this helped you to decide on one. We hope you find the best bed cover as per your preference.
Good Luck!
Read also: What Size Toolbox For Toyota Tacoma?