Are you tense about the fact that how to protect the bed surface of your truck? The bed liner that comes as a special feature will go along with your tonneau cover?  
Those questions are pretty common among truck owners. But we definitely cannot provide you an obvious answer. Some ifs and buts need to be mentioned. In this article, we are going to clear up all your confusion. So, let's have a look. 
Can You Use A Tonneau Cover With A Bedliner?
Yes, you can use a Tonneau Cover with a Bedliner. But it depends on many factors such as the installation process, the type of bed liner and tonneau cover, and the size of your truck. Nevertheless, the answer is positive in most cases.
Some of the best soft tonneau covers that can be used with a Bedliner:
Best Overall: TruXedo Roll Up Tonneau Cover
Best Budget: Tyger Auto Soft Tonneau Cover
Best Alternative: Gator Soft Truck Tonneau Cover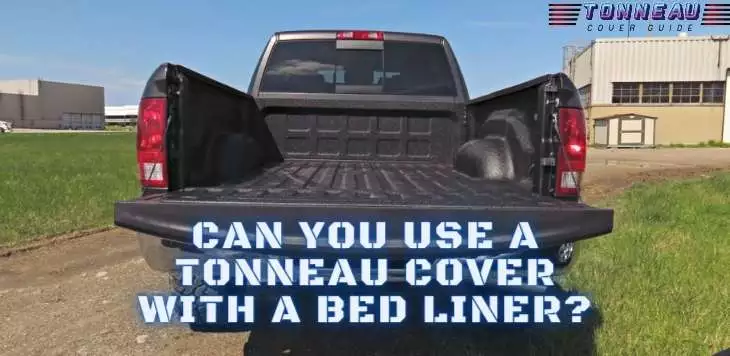 Types of tonneau cover that is usable with a bed liner 
Most of the Tonneau covers work perfectly with Bedliner. But you have to keep in mind the compatibility, size, and installation process. Various types of Tonneau covers can be used with a bed liner. Some of them are listed below- 
1. Soft roll-up covers 
Roll-up covers are the most common Tonneau covers you can find around you. The simplicity in the installation process and the user-friendly feature make it a favorite of most truck owners. You can roll up the cover and leave it in the truck bed and you can remove it entirely.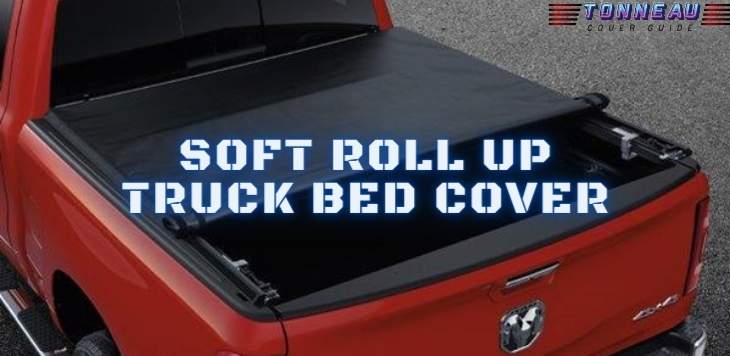 The material of this cover is a soft polyester fabric that keeps your belongings safe from moisture, temperature, and other earthly damage. But the cover is easily damageable. Thieves can easily gain access to your belongings. But it goes well with any kind of bed liner that is compatible. 
2. Folding covers 
Secondly, we are mentioning the folding tonneau covers. You can't roll this thing because it is a relatively hard material. But you can fold it upwards or make a square fold and leave or remove it. The material helps to protect your things from unnecessary interventions. 
3. Plastic covers
Next, some plastic tonneau covers go well with bed liners. It offers extra security for your elements and also allows easy access to your things. These covers come with a locking mechanism. Removing the cover entirely is a hassle sometimes but it works wonderfully with a bed liner. 
4. Fiberglass lids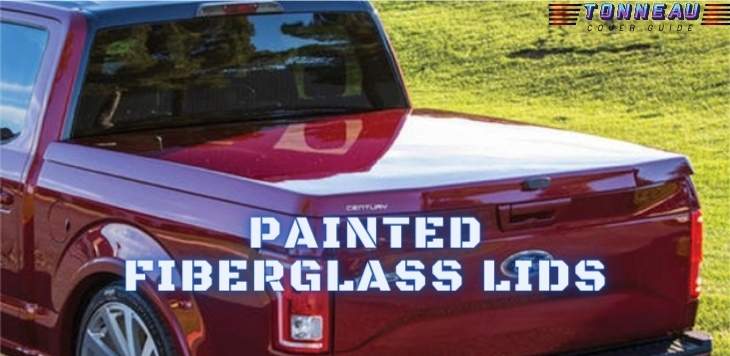 Lastly, you can install a fiberglass lid in your truck bed. It allows you to paint it like your truck's color. This is more of a permanent solution. Moreover, it offers durability, protective features and keeps your belongings safe and under the radar.  
Installing a tonneau cover with a bed liner 
Though most of the tonneau covers fit perfectly with bed liners, you have to make some rearrangements before installation. Because bed liners cover up the truck's bed lips where you have to attach your tonneau cover. 
So, before installing a tonneau cover with a bed liner, the bed liner needs to be cut off a little bit. If you want to install a bed liner and a tonneau cover together then install the bed liner first followed by the tonneau cover. The installation process needs some steps to be followed. Such as- 
Step 1 
Firstly, read the instruction manual. Seek a professional's help if needed. Also, you can watch an installation video for a better understanding.  
Step 2 
Attach the rails of the bed cover with the lips of the truck. Make sure you bought the exact size that goes with your truck bed. Do some adjustments if needed.  
Step 3 
Align the rails of the cover manually before tightening the screws and hardware. It will help you to make the installation process easier. Install other tools like tailgate seals too.  
Step 4 
Next, set up your tonneau cover properly and evenly on the perimeter. Check the alignment of the bed liner and adjust accordingly. 
Step 5 
Finally, close every gap that is visible and adjust your drainage tube with the cover that comes with the product. And you are all set.
Why do you need a tonneau cover with a Bedliner 
Most truck owners like to keep their trucks neat and clean. A bed liner helps to keep the surface clean and dust-free. Moreover, it is easily cleanable and offers effortless installation.  
Whereas, a tonneau cover will cover your truck bed entirely to avoid any dust, moisture, or unnecessary trouble. You can control your truck's temperature and reduce any potential damage. For a satisfactory outcome, truck owners like to install both bed liner and tonneau cover together. And obviously, it works like magic.
Read More: Top 15 Best Tonneau Cover Brands
Things to consider before buying a tonneau cover 
If you are thinking of using a bed liner with a tonneau cover then you have to keep some things in your mind. Firstly, the tonneau cover will give additional safety and security to your truck. So, you need to choose a good quality cover. 
They come in different designs and sizes so you have to go for a product that's compatible with a bed liner. Keep in mind that you have to cut some part of the bed liner when installing a Tonneau cover. A Tonneau cover limits a little bit of your truck's storage. So, go for a cover that offers better accommodation. 
Read also: Roll N Lock Bed Cover Problems And Solutions
FAQs 
1. Are All Bed Liners Compatible With Tonneau Covers? 
You can easily install bed liners and tonneau covers together. But the installation process depends on the type of product you are using. So, we suggest customers use good quality bed liners. Also, check the price range and size of the bed liner. Make sure it matches your truck bed's size. 
2. Can I Use A Tonneau Cover In A Truck That Has Bed Rails? 
Of course, you can. All you have to do is choose a Tonneau cover that comes with an extension for your bed rails. Most of the companies manufacture covers according to car specifications. So, choose a cover that is suitable for your car. 
3. Can You Install A Tonneau Cover With A Bedliner?
Yes, you can install any kind of tonneau cover with a Bedliner. Some types of tonneau cover installation are complicated some are very easy to install like a soft tonneau cover.
Read also: Best Weather Stripping For Tonneau Cover
Final verdict 
There is no doubt that a Tonneau cover gives your truck protection and security from the outer environment. But when you add a bed liner with that, the safety of your truck bed enhances a lot more. If you can install two items together properly, you don't have to worry about any damage anymore. Just consider the compatibility of these items and you are good to go.
Read also: How To Keep Dust Out Of Tonneau Cover?