You left your truck outside, and it was a cold night. The truck's cover was freezing as you warmed up in your bed. And in the morning, you find your truck's surface frozen.
It's irritating and frustrating at the same time as you can't access the truck's bed. So, you must be wondering how to keep tonneau cover from freezing.
You can carefully apply silicon, petroleum-based lubricant, vegetable oil, or ski wax in the tailgate, latch, and locks. As there are different covers available, apply the right product based on your cover's material. After using, wipe out the extra lubricant to avoid attracting dust and dirt.
That was just an overview. We'll discuss this in more detail. Read along to learn more!
Table of Contents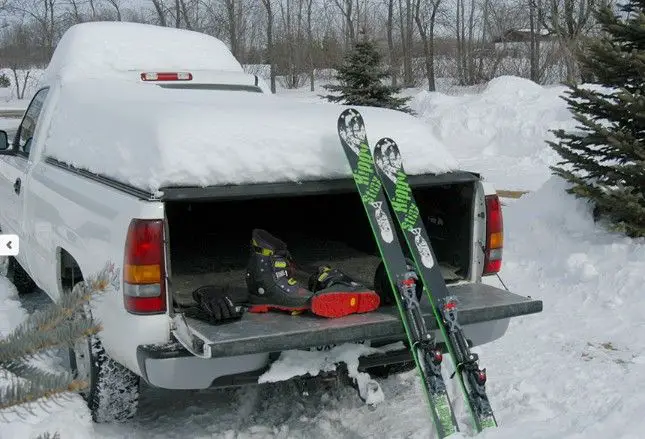 Materials You Need To Keep Tonneau Cover From Freezing
We know that tonneau covers are made of many materials. Those are; vinyl, aluminum, fiberglass, and canvas. And based on the material, you need to apply different kinds of lubricant or spray on the covers.
It would be best if you were careful while choosing the suitable types of materials to use on the surfaces. Otherwise, you might be able to keep your tonneau cover from freezing. But your covers could be damaged or lose color.
So, here is the list of all the possible materials to apply on different tonneau cover types. And other few things you might need.
A Silicon or petroleum-based lubricant spray; Waterproof and suitable for vinyl or aluminum covers.
The vegetable oil is for the metal covers and is a non-toxic option.
Wax, specifically ski wax, works better on metal and on-metal covers. Turtle Ice liquid or synthetic paste wax might also work.
You need a brush to remove the ice before applying any product.
You can keep sly glides as an alternative option.
How To Keep Tonneau Cover From Freezing
There are different types of solutions for different kinds of covers. As we know, not all types of tonneau covers can take every spray, so we need to have alternatives.
We devised a few solutions based on your tonneau cover type and situation. We will discuss them in detail one by one. Let's dive in!
Way #1: Silicone or Petroleum-Based Lubricant Spray
A silicon-based spray is one of the most useful and common things to use for a tonneau cover. As most silicon-based products are waterproof, you can efficiently use the covers. Besides, the covers are made of rubber, or vinyl, which is great for the surfaces.
And the process is very straightforward. Here's what you need to do;
There are many joints or contact points alongside the cover and the tailgate. You need to spray the silicone-based lubricant there.
Besides, it will make moisture.
The lubricant will protect the seals as it's very carbon friendly.
Remember to spray it on the dry portions. That way, you seal, and the cover won't attract any dirt or dust.
But it would be best if you kept in mind a few things. Never use silicon-based lubricant in any metal components. If your cover or side parts have any metal, beware of that and carefully spray it.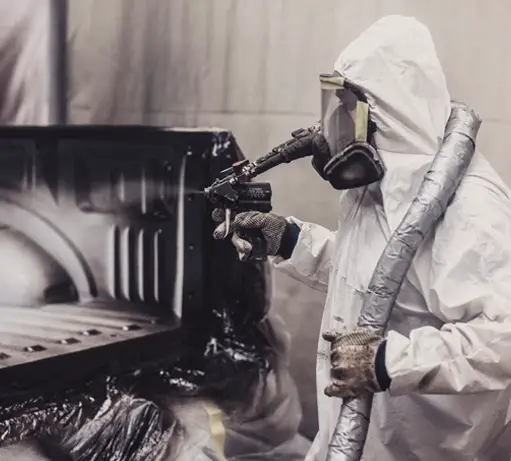 Way #2: Vegetable Oil
Sometimes the material of the cover or the side components might be metal. Besides, silicon-based lubricants might cause a bit of a problem. 
If your kids or grandkids are around, using silicon-based lubricant might not be wise because some lubricants contain toxic material.
In these kinds of situations, vegetables are the best option. It's not a popular idea, but an effective one. The process is similar to silicon-based.
Apply the oil to the tailgate and all the possible positions where the freezing might happen. And then wipe out the extra oil from there.
But be careful never to use it on non-metal components. It might damage the material of the cover and fade away the color.
Way #3: Ski Wax or Sly Glide
The wax is one of the most practical ways to keep the tonneau cover from freezing. Among all the many types of wax, ski wax works the best.
Before applying the wax to the cover, carefully dry it to remove all the ice and water from the surface. The surface should be clean from any things that might get frozen.
You can also use sly glide. It doesn't take as much sly glide as it takes wax. Use the amount you need and clean the extra portion of the product.
How To Open Frozen Tonneau Cover Tailgate and Latch
Sometimes the tailgate gets frozen. The culprit is usually the material itself, which is generally rubber.
To prevent this, apply the silicon-based spray. And if the part is old, it's better to replace the item.
The latches are another culprit when it comes to the frozen tonneau covers. It would be wise not to put pressure while solving this problem.
Keep the truck in direct sunlight for a few hours. If sunlight is not available, you can try blowing and drying the portion that got frozen.
After that, try to open the latch with a bit of pressure. That would break free the latch, and you'll be able to access the bed.
Read Also: 5 Common Retrax Bed Cover Problems
Cautions While Dealing With Freezing Cover
There are many ways to open a frozen tonneau cover. You can let it dry in direct sunlight. Some people use blowing the portion.
But there are a few things that you shouldn't do. One of them is never to apply warm water with any lubricant to unfreeze the cover. It might damage the material as well as the color of the surface.
Another caution is not to use tools, such as a screwdriver or hammer, to break the ice. You might also damage the cover itself while trying to break the ice.
Read also: How To Fix Tonneau Cover Latch?
Tips For Choosing An Alternative Tonneau Cover For Winter
Sometimes it's best to choose a tonneau cover for all seasons. Besides, many companies make season-specific tonneau covers. But it would help to consider some factors before choosing the right tonneau cover for the winter season.
The winter-focused tonneau covers should cover all the general criteria as standard tonneau cover covers. Besides, it should have season-specific components to keep the winter and the surface from freezing.
Besides;
The covers should be durable for the winter.
They should be 100% waterproof and pre-installed with water-draining components.
The installation and maintenance process should be straightforward and winter friendly.
The cover's seal should tighten the seals inside with multi-lock facilities.
But these winter-based tonneau covers come with some downsides too. Those can sometimes be a bit pricey, though worth it.
Besides, the installation process and your truck's fit might be a bit difficult. Not all companies make winter-friendly covers, and they are not highly available. So, you might need some extra time to find the perfect fit for your bed.
Read also: Best Weather Stripping For Tonneau Cover
FAQs: How To Keep Tonneau Cover From Freezing
Can Tonneau Covers Hold Snow?
Yes, tonneau covers can hold snow, but the weight is limited. As we know, the weight capacity depends on the material and the brand of the tonneau cover. Generally, the tonneau covers can hold from 180 lbs to 300lbs, depending on the brand and the model of the surface.
Are Tonneau Covers 100% Waterproof?
No, tonneau covers are not 100% waterproof. Most of the quality covers come with water-resistance functionality. But, you might find water in the bed during heavy rain or a car wash. But you don't need to worry if you have a water draining system installed.
Can Soft Tonneau Covers Handle Snow?
Yes, soft tonneau covers can handle snow, but not that much. Most of the soft tonneau covers are lightweight and not that winter friendly. So, they can't hold more than 150 lbs to 200 lbs of snow on the surface.
Read also: Who Makes REV Tonneau Cover?
Final Words: How To Keep Tonneau Cover From Freezing
Hopefully, by now, you got an overall idea of how to keep tonneau cover from freezing.
We provided all the information you need along with some bonus! There are also alternative options for the covers as well.
Hope to see you soon! Until then, take care!
Read also: How To Keep Dust Out Of Tonneau Cover?