Tonneau covers are something that is highly needed for various purposes. If you're considering renting a truck for your next move, you may be wondering if rental trucks come with tonneau covers!
Tonneau covers are great for protecting your belongings from the elements (and prying eyes), so it's something to consider if you're driving your rental truck at any time.
But do rental trucks have tonneau covers?
Getting a rental truck with a tonneau cover is rare. It is because tonneau covers are expensive, and providing them with trucks will cost more for the company. Also, most people may not prefer it as they rent a truck to carry more stuff, which will not be possible with the cover.
So, you may need to find alternatives if you want to rent a truck with a tonneau cover.
Keep reading through this article to see the best ideas and alternatives. This is for the safe and sound transportation process of goods and cargo.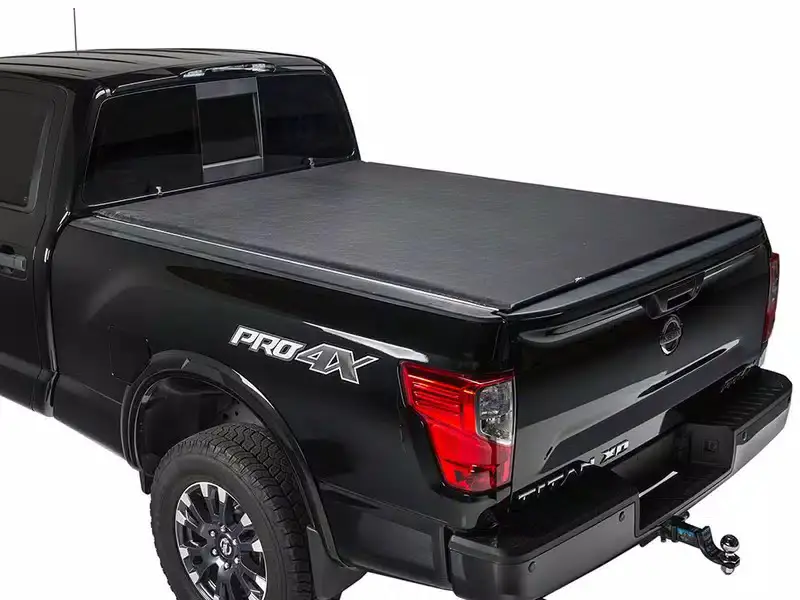 Why Do Rental Trucks Not Have Tonneau Covers?
There have been truck bed cover options available with rental trucks before. In recent years, such features are not included in the service.
Just like any business, car rental companies are more focused on profitable business models. Since the maintenance cost involving tonneau covers is higher, this option is eliminated. 
Moreover, the demand for tonneau covers is not that high with rental trucks. You would be one of the very few people looking for this requirement. 
For this reason, it is a good idea for you to explore alternatives. This is in terms of covering a wider angle. You must consider what other options you may have to make things work. 
Let me help you out with this. 
What Alternative Options Do You Have?
I am thinking about one possible scenario relating to the reasons behind your truck rental. The purpose is perhaps mostly about carrying a certain amount of cargo. 
Most pickup trucks have 4 seated options. I am considering that you are not going above this number of people for the transport. 
Certain SUVs can accommodate a good amount of cargo quantity. This is similar to the amount that you can transport with pick-up trucks. 
Therefore, I will be pointing out some good SUV renting options. This is also how you can adjust and utilize your cargo storage. You can easily use the popular SUV features to make things work for you.  
Premium SUV – Chevrolet Suburban
Most vehicle rental companies, such as Enterprise, provide a wider array of options. The bigger SUV models, such as Chevrolet Suburban, carry extended features. 
This will easily help you to drive long distances with your stored cargo.  
Here are a few benefits you will have with Chevrolet Suburban SUV:
8 people carrying capacity
7 large bags storage limit at the deck
Cruise control features
Intelligent automatic transmission
Lightweight suspension system
These features are going to support a long drive involving heavily loaded cargo. As you can imagine, this SUV provides ample space for extended cargo storage. 
It indicates that you can use empty seating spaces to carry the cargo on the deck and the back seats. This SUV is quite big and won't disappoint in the mileage. 
You will get the same output as you would get from a truck. Or perhaps a bit more!
This is going to cater to a smooth and enjoyable ride. 
Premium Crossover – Volkswagen Atlas
The Volkswagen Atlas has similar features and qualities as the Chevrolet Suburban. However, the difference lies in how much space they have provided. This is for storing the cargo load.
The spacious cabin covers a wider area for a convenient load. Depending on this, here are a few features that will help you:
Can accommodate 7 passengers
4 large bags carrying capacity
Cruise control features
Automatic transmission system
Better fuel economy 
Certainly, the back passenger seats can be loaded up with extra cargo. The long drives are supposed to be smooth and enjoyable, as the vehicle is designed specifically for such purposes. 
Standard SUV – Ford Edge
The Ford Edge is a rich, elegant model with a desirable exterior look. The interior is, however, designed with comfortable extended spaces. With plenty of room around, the seats are much more convenient. 
Some good features of Ford Edge would include:
Convenient 5 passengers seating system with plenty of free space
Extended free space for cargo storage with a similar capacity for holding 5 large bags
Cruise control features
Automatic w/OD transmission system
Multi-Link rear suspension
These good features will keep your valued cargo safe while driving long distances. The Ford Edge delivers smooth acceleration control qualities to enhance your chilled times.
You can get all these benefits by renting the vehicle at low rates from Enterprise. 
Premium Elite SUV – BMW X3
You can easily utilize the leg rooms with some good features of alternative SUV models. This is to keep certain cargo that is not so big inside those areas.
The widened legroom, bigger seats, and more spaced luggage carrying capacity do it all. The BMW X3 provides luxury service to ensure a heightened, enjoyable driving time. 
Here are the features that this vehicle offers:
5 people's convenient seating system
4 large bags storage capacity
Cruise control features
The best engine performance
The latest technology innovation
The BMW models go a long way towards proving a point of being the best. Long drives will be convenient, and the goods will be safe and sound.  
The smooth exterior door, trunk lock, and unlocking features will not hurt you. This is when you are loading and unloading the cargo. You are going to save a lot of time on the work. 
Let me go forward with another most flexible option that you can acquire. 
Jeep Wrangler Unlimited
Jeeps are fun to drive, especially when driving around on bumpy roads. You will enjoy hassle-free driving due to the flexible design of such a vehicle. 
There are some good features available alongside a budget-friendly renting option.
The features that are going to benefit you are:
5 people carriage with a lot of space around
Cargo capacity of 5 large bags or similar
Cruise control features
Stick shift system for a fun ride
Four-link suspension
Muddy terrains can be easily teared up due to the flexible interior and exterior design. This will not hurt anything that you have stored inside.
You can easily cover up your goods with packing foams. This is if you think the bumpy roads will keep your stuff safe. 
It is a good idea to consult with the service providers. This will ensure the best ideas you can apply for maximum benefits.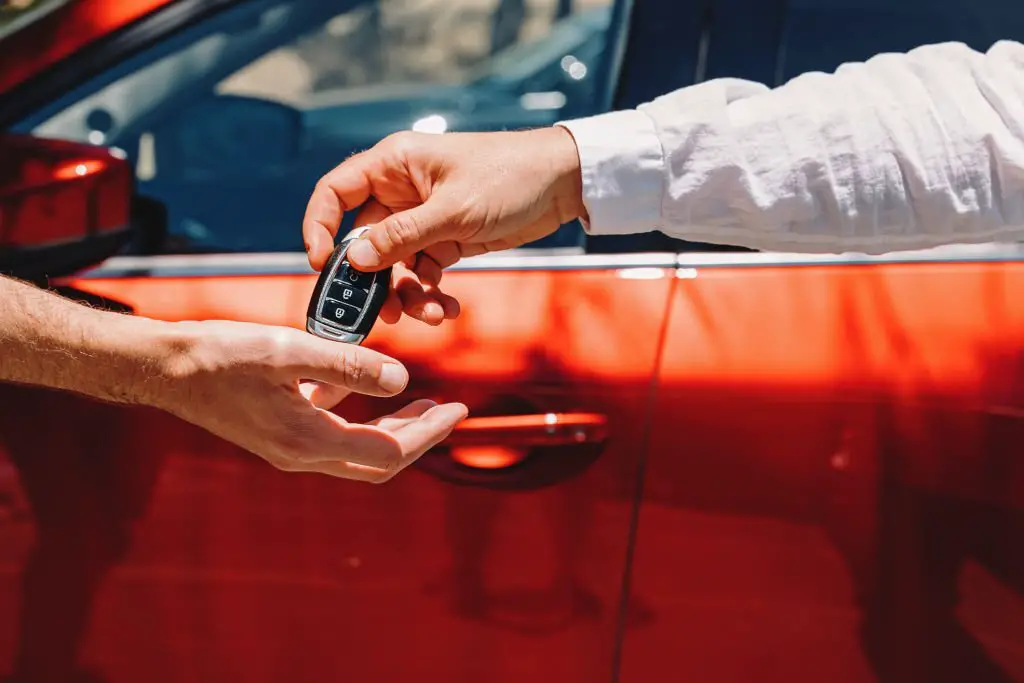 Things You Need To Know Before Renting A Vehicle
You should consider the most cost-friendly approach while renting an SUV or a truck. Your purpose must be communicated to the service provider. This is when you are going to achieve the best results.
Here are a few points to consider before renting a vehicle:
You must thoroughly check the interiors when the rental vehicle is shown.
You can also calculate the area you need to store the goods. This is how you can find the perfect vehicle for the job.
Pack your goods in a way that would not cause any damage to the rented vehicle.
Avoid bad roads if there is a better alternative route. The consultants may fill in the area of concern when you are doing the paperwork. 
Working with these things will help you save some cash and hard work. You will be a happy man when the work is completed.
This will eliminate the need to rent a pick-up truck with tonneau covers. 
Read also: How To Patch A Hole In A Tonneau Cover?
FAQs
Why is it important to have a tonneau cover?
The tonneau covers are important for three main reasons. These are – Protection against weather, security, and gas savings. Some SUV rental alternatives provide such features.
What happens If I return the rented vehicle late?
Such conditions will be written on the paper you will sign. This would mostly indicate an extra hourly payment, depending on the situation. 
Will I be benefited from the insurance policy in case any damage happens?
Yes, the insurance policy will benefit you. Check with your insurance provider for any extended options covering car rental issues. Being ready from all angles is good before the rental is made. 
Conclusion
You should not worry when the rental companies are not providing tonneau covers. As highlighted all over the platform, certain SUVs are good alternatives to trucks. 
I hope that you can work with the options provided to you. If you want to know more, consult the service provider extensively.
Read also: Can You Go Through A Carwash With A Tonneau Cover?