If you have a truck and want to install a Tonneau cover, then here's a guide for you. You don't have to pay a mechanic when you can do it yourself. And even better, you don't need experience in doing it. If you follow this simple guide, then it will be easy for you. 
However, before you start installing your Tonneau cover, ensure you have the right tools with you. Tools can break or make your installation process. 
Tools Needed To Install A Tonneau Cover 
You will need the following specific tools to install your cover effectively. Ensure you already have all of them before you begin the actual work. 
Measuring Tape
A Pencil
Masking Tape / Electrical Tape
Utility Knife / Scissors
Spray Bottle & Water (if tonneau is pre-assembled)
10mm Socket & Wrench/Ratchet and a Ratcheting Wrench, if needed for removal of old cover or installation of the new cover.
3/8″ Socket & Wrench / Ratchet and a Ratcheting Wrench for installation of tailgate compression seal (if applicable)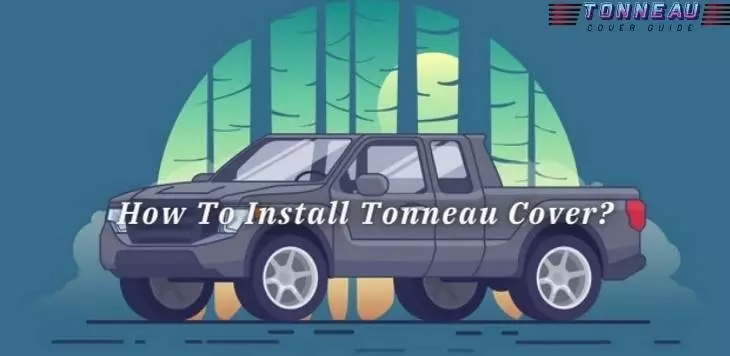 Simple Steps To Install Different Types of Tonneau Covers 
The process of installing a tonneau cover is majorly determined by the type of cover you. This is because each cover might require a slightly different method to install. 
There are the following specific types of Tonneau covers.
Tri-fold Tonneau Cover 
If you're looking for a truck cover that will give you versatility and ease of use, then this is the cover to install over your truck. The cover folds three times, allowing access to most parts of the truck bed. They can be hard or soft top mounting covers. And when you don't want to use them, you can easily unmount them from your truck by unlatching the clamps and folding them up. 
Flush Mount Back Flipping Tonneau Cover 
Here's a truck cover that has become popular in the recent past. It works the same as the tri-fold cover. The cover comes with additional hinges that allow flipping up of the cover against the back window of the cabin. Installing it requires an extra rail system along the bed frame. 
Roll Up Tonneau Cover 
This truck bed cover lays at the side of the truck and rolls up onto itself. They can be hard or soft top covers constructed with steel or aluminium frame, leather or plastic covering. Mounting the cover requires an additional rail system along the sides of the truck bed. 
Different Ways To Install Tonneau Covers 
The following are specific ways to install Tonneau covers depending on their types. 
How To Install A Tri Fold Tonneau Cover 
The tri-fold tonneau cover installation process is a bit more complex than the roll-up and single-panel model. The main reason for this is the added flexibility these Tonneau covers provide, allowing them to fit around extra cargo, items height above the truck bed or simply bulky cargo. 
Because of this flexibility, you must be extra careful when installing the tri-fold models. The following are specific steps that you can follow to install them on your own. 
Step 1: Remove The Old Cover From Your Truck If There's Any
You should remove the old cover before installing the new one. Remove the screws that hold the tailgate of your truck shade, and then remove the tonneau from its place. 
Step 2: Install Metal Brackets 
If you already have the cover, now it's time to install it. Put the new metal brackets in their exact place where the old one was.
Step 3: Install bars
Place bars somewhere on the truck bed to secure the cover, then tighten them with screws. Bars also help you to lock the cover and prevent your cover from getting scratched by bulky cargo. 
Step 4: Fit The Cover In Place
Fit your cover exactly in its place and then tighten all screws. If you have bought a tri-fold style, it will take more time than a single-fold or roll-up model to install. After installing the cover, it's time to check if everything is installed properly.
How To Install A Hard Tonneau Cover 
Here is the step-by-step guide to installing a hard tonneau cover.
Step 1: Measure Truck Bed Size
Before installing your hard tonneau cover, you need to measure the length of the truck bed where you would like to install it. Then, buy a vinyl-coated metal frame. There are two types of frames; one with holes and the other without holes.
The frame with no hole can be installed by drilling holes into your truck bed. The other one with holes comes with pre-drilled holes.
Step 2: Assemble The Cover
A hard tonneau cover comes in a vinyl-coated metal frame along with screws, nuts and locks. Now attach these parts to the truck bed you would like to install. Once attached, use some clamps to keep them together.
Drill holes and install the cover onto its frame, using screws and nuts. Now fix the locks to keep the cover intact.
Read More: 10 Best Hard Tonneau Cover For Jeep Gladiator
Step 3: Inspect Installation 
Check if you've installed the truck cover properly. Check if it opens and closes correctly. Once done, if it doesn't have a flap to open and close. You will need to remove it from the truck bed and install its support bar at the rear side of your truck bed. Then use a spring latch to fasten the flap on the support bar.
Step 4: Install Tailgate Support Bar
Install the tailgate if your cover doesn't have a tailgate support bar. This will give more stability to cover. Fix its hinge on the truck bed and lower it down.Read More: Which Bakflip Cover Is Best?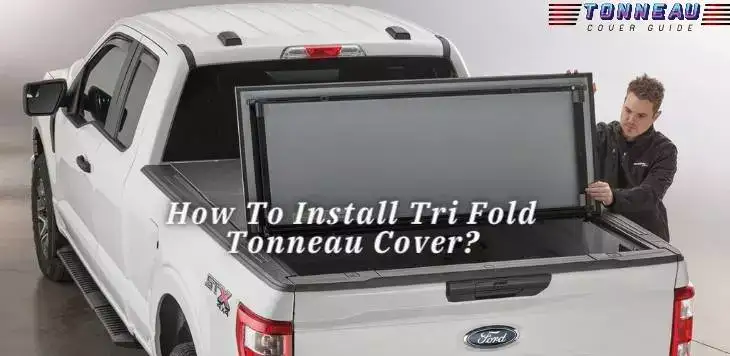 3. How To Install A Soft Tonneau Cover 
Installing soft Tonneau covers is easy. Follow the steps below to get it done. 
Measure your truck bed length and width.
Purchase the soft tonneau cover designed for your truck.
Have all tools ready and accessible to begin doing the work.
Unroll the cover and lay it on the truck bed, and make sure its position is correct.
Drill mounting holes for the tonneau cover in the selected location. Check with your manual to find out how many holes are required.
Install short bolts or screws to secure each end of the rail at a time, then move forward to the next short bolt location.
Keep installing the rail with short bolts or screws until all rail sections are secured and positioned correctly against the cover.
Use these nuts and bolts to secure the mounting bracket of the rail kit to truck bed rails. Run bolts through holes of bed rails and nuts from inside, and tighten bolts on the outside.
Attach the tonneau cover to the mounting brackets of the rail kit by using the provided bolts or screws. Ensure bolts have a strong grip over the tonneau cover so that it does not fall off when you make sharp turns or bumps.
Read also: Bakflip Mx4 Problems
4. How To Install A Retractable Tonneau Cover 
Here are simple steps that will help you install your retractable Tonneau cover on your truck. 
Ensure that the floor of your vehicle is covered with plastic to prevent stratches. 
If there is no layer of plastic on the floor of your car, then you can use an old towel or something like that.
Remove and loose all screws from the existing cover so that they won't damage the cover when installing it.
Slide the cover over the top of your pickup truck where there is no cover.
Secure the hook from the underside of the tonneau with a screw.
Inspect all screws again to ensure they are properly tightened and try testing it by lifting up a little bit and then dropping it down. If everything works well, then you are all finished.
5. How To Install An Electric Tonneau Cover
Here is the step-by-step guide to installing an electric tonneau cover on your truck.
The first step is to put the tonneau cover on the bed. You have to remove the tailgate before doing this.
Next, you will need a drill with a half-inch bit and an extension cord long enough to reach from one end of your truck bed to the other. The idea here is to mark half-inch holes at both ends of the bed. You will need to install clamps in these holes at each end of the truck bed.
The next step is to cut out a rectangular portion of your truck bed liner using a utility knife or sharp shears. This rectangle has to be about 24 X 48 inches (roughly 60 x 120 centimetres) in size and will be used to cover up the clamps. The exact dimensions of this rectangle are not very important as long as it covers the clamps.
Next, you want to notch out a hole on each side of your truck bed for the electric cable that powers the tonneau cover. The hole should be big enough to accommodate the electric cable.
After creating a hole on each side of your bed, position the electric cable through it and then secure the clamps using self-tapping screws or t-nuts. You will need to attach a heavy-duty battery or 12V power source for this electric cable to work.
Next, you need to attach the switch for the electric cover at a convenient location on your truck. The switch has to be mounted so that it is easy for you to turn it on and off. But it is not so easily accessible that someone can just steal it.
Finally, connect the electric cable to the cover and position it on your truck bed. The objective here is to attach the cable to the hinge of the tonneau cover so that when you flip the switch. It will activate a motor which would automatically open or close the cover.
Read also: How To Fix Tonneau Cover Latch?
6. How To Install A Roll Up Tonneau Cover
Here is the step-by-step guide to installing roll up tonneau cover. 
First of all, you need to lay the tonneau cover down on its back. Then, find and mark a starting place for the first grommet using a ballpoint pen or chalk pencil. Make sure that there is about 1/2 inch between each row from one end to another. The grommets should be placed every 6 inches or so.
Next thing, you can take the drill and start to create holes by drilling with a 3/8-inch drill bit until it is snug on the back side of the cover. Afterwards, remove the bit from your drill and then insert them into each hole. Make sure that they are going in straight and not at an angle.
After that, you can screw the washer and nut onto each row of grommets to ensure that they are tightly in place. Once that is done, roll up your cover, slide it into the rails on either side of your truck bed, and then secure it so it is in place.
If you want to, you can drill holes into your bed rails if they are not there already and then secure the rail using a bolt or a screw for each one. Make sure that they are not too tight or too loose.
You can install the cover on your truck bed with the rings and then tighten them down so that they are all secure in place. The roll-up tonneau covers usually come with a lock to keep people from taking it off and stealing your stuff inside.
If you want to lock the tonneau cover, you can use that lock and then secure it so that no one can take it off without a key.
Final Words
Installing a Tonneau cover can be an easy job. However, to get it done well you must ensure you follow a specific method that could be used in installing the cover using a specific method. Use the above different guides to install your tonneau cover on your truck. 
If you're not sure which covers to buy, check the following specific covers and buy the one you prefer.