It's a hell of a job to choose between two when both are great. No matter if it's your dream truck or the retractable tonneau covers.
I prefer Retrax as they make some of the best tonneau covers on the market. Like anyone else, you will have the obvious question while comparing their Pro and Pro MX version – which one is better, RetraxOne MX vs Retrax Pro MX?
The main difference between Retraxone MX and Retrax Pro MX is their construction material. One is made with polycarbonate and the other with aluminum slats. Moreover, the weight capacity is 250 lbs for MX and 500 lbs. for PRO. You will get a built-in key lock with the PRO but not the MX. 
There is more to know before choosing any Retrax bed cover. Let's get started.
Retraxone MX Vs. Retrax Pro MX: Quick Comparison 
I know it's not easy to compare these two retractable tonneau covers at a glance. They have an almost equal number of similar and different features. However, I have made a quick comparison to prepare you to dive into the details.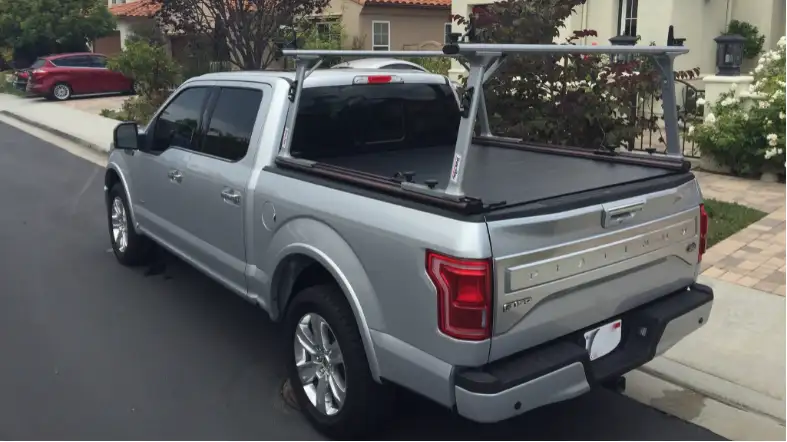 RetraxONE MX retractable truck bed cover
RetraxONE MX is very much known for its rugged design, durability, UV protection, and, most importantly, superior impact protection. RetraxONE can handle up to 250 pounds of weight when fully closed.
RetraxPRO MX retractable truck bed cover
RetraxPRO MX comes with durable, heavy-duty aluminum slat construction. It also provides a key lock. And, of course, PRO has a more "low-profile" look. 
| | | |
| --- | --- | --- |
| Features | RetraxONE MX | RetraxPRO MX |
| Construction Materials | One-piece sheet of polycarbonate | Heavy-duty aluminum slats |
| Built-in Key Lock | No | Yes |
| Style | Low-profile | More low-profile |
| Weight Capacity | 250 Pounds | 500 Pounds |
| Compatibility | Fits 2015 – 2020 Ford F-150 Super Crew & Super Cab | 2009 – 2018, 2019-20 Classic Dodge Ram 1500, 2010-21 |
Retraxone MX Vs. Retrax Pro MX: Detail Differences
One thing is evident that the primary battle between these two tonneau covers will be in the Retrax polycarbonate vs aluminum field. But some differences can be crucial when picking the right one. 
Read also: Retrax vs BAKFlip
Construction Materials
Retraxone MX is constructed with polycarbonate, giving the cover the best impact, scratch protection, and an excellent matte finish. This design also provides superior UV protection. 
As the polycarbonate sheet is designed to be retracted without using any joints, hinges, or moving mechanisms, there is no chance of trapping dust, wearing out or freezing. This will create a maintenance-free truck bed cover as well as it also helps to keep your truck bed dry. 
Retrax Pro MX, on the contrary,  is constructed with heavy-duty aluminum slats, providing you with a rugged cover. Its extraordinary matte finish adds both style and rigidness. The Rretrax pro MX weight capacity is 500 pounds, evenly distributed on top of the cover when fully closed.
Built-in Key Lock
Retrax Pro MX is advanced by one point for this safety feature. It comes with a key lock, which will help you to seal off the truck bed from unwanted interruptions or theft. Thanks to its unique spiral track system, the cover doesn't come into contact with itself during opening and closing.
The spiral track system also comes with the Retraxone MX truck bed cover. Both of the covers stay in place perfectly. Not that they will come off on impact; only Retrax Pro MX has a key lock, and Retraxone MX doesn't. 
This built-in key lock feature indeed makes Retrax Pro MX more attractive and useful for professional truck users.
Style
You will find significant differences in style between these two covers. The RetraxPRO is a more low-profile look. With its durable matte powder-coat finish, the RetraxPRO provides a firm and dependable appearance.
Retraxone MX also has an amazing matte finish and a durable appearance. But the look on it is not as "low-profile" as RetraxPRO.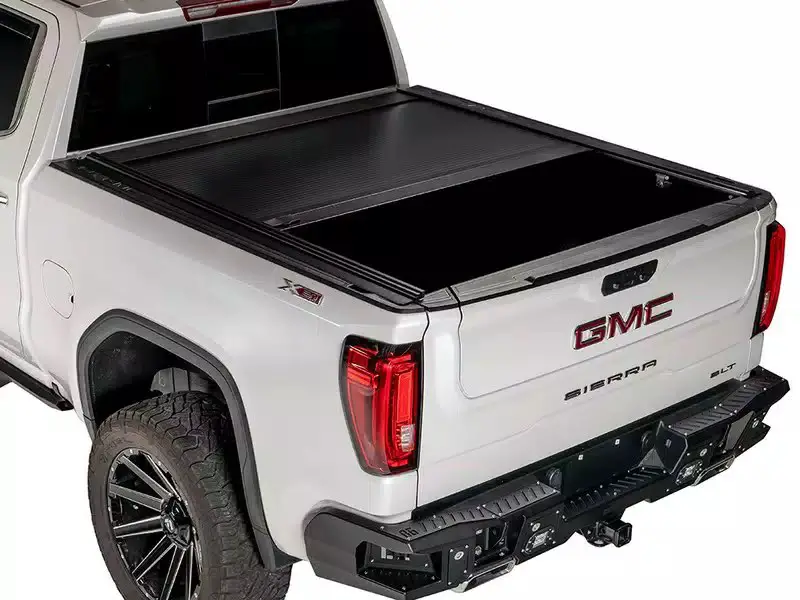 Weight Capacity
Here comes the turning point!!
Retraxone MX has an impressive 250 pounds of weight capacity. The weight gets evenly distributed on the cover when it is fully closed. This makes the MX very much appropriate for recreational purposes.
However, Retrax Pro MX has an extraordinary 500 lbs of weight capacity when it is fully closed! This weight capacity makes the PRO more preferable to the truck owners who use their truck for professional purposes.
Compatibility
RetraxOne MX is compatible with Ford trucks. The covers will fit on any Ford F-150 Super Crew & Super Cab models from 2015 to 2020. The polycarbonate sheet and matte finish go perfectly with Ford's outlook.
Retrax Pro MX, on the contrary, is made for Classic Dodge Ram 1500 2009 to 2020 models. Besides, it also works with Classic Dodge Ram 2500/3500 from 2010 to 2021 models.
RetraxOne MX Vs. Retrax Pro MX: Which one is better for you?
Retrax is undoubtedly one of the most significant truck bed cover manufacturers. You will find Retrax covers best for protection for your truck bed and tools within it as well; their products are very reasonable for the price. 
Retraxone MX is preferable to truck owners who want to use the cover for casual or recreational purposes like traveling, picnics, or fishing. And Retrax Pro MX is preferable for professional usage. For example, construction or mechanical works. 
FAQs 
How much does Retrax Pro MX and Retraxone MX truck bed cover weigh?
Retrax Pro MX retractable hard tonneau cover weighs between 103 to 105 lbs. Its weight is slightly heavier than RetraxOne MX due to the aluminum built. The RetraxOne MX weighs around 70 lbs. The carbon fiber makes it lighter in weight and sturdier in durability.
Does Retrax need any lubricant?
As the bed cover has sealed bearings, any lubricant or spray is not required. However, you may rub some paraffin wax if you feel them a bit 'sticky." Make sure you wipe off the excess lubes to keep the matte finish intact.
Is it mandatory to detach the Retrax bed cover before washing the truck?
Before going through a car wash, we recommend removing the bed cover. The brush and other metal accessories inside the car wash may damage the outer finish of the cover. Besides, some of the tri-foam chemicals can reduce the materials' integrity.
Does a Retrax truck bed cover improve gas mileage?
Truck bed covers possibly seal your pickup truck bed from the airflow by improving the aerodynamics, which can improve gas mileage. Without any cover, the air pocket inside the carriage may slow you down, and you will use more gas at the same speed.
Conclusion
Due to both Retraxone MX and Retrax Pro MX's adjustable mounting system, you will always be hassle-free to fit it to your two different trucks.
You can do it with some essential tools and all by yourself. Both of them feature sealed ball-bearing rollers mounted on aluminum-supported beams. You can close the bed without extra effort or by using any additional mechanism of springs or strings.
We suppose, now you can choose the cover more efficiently according to your needs. Best of luck!!