If you are searching for a tonneau cover for your truck, you may face a dilemma choosing between Gator FX and BAKFlip G2. These two are the coolest folding cover available on the market.
While Gator FX and BAKFlip shares some similarities, they also have some differences. 
The main difference between Gator FX vs BAKFlip G2 is that FX is made with powder coated aluminum and BAKFlip G2 uses aircraft grade aluminum for robust construction. Gator FX may have 4 folding panels while G2 has 3 panels. Gator FX comes with a semi-gloss finish and BAKFlip G2 has gloss black.
Let's explore which choice might be best for you.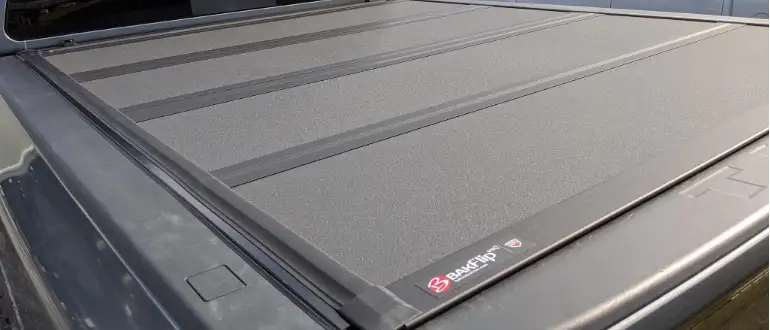 Gator FX VS BAKFlip G2: Quick Comparison
There are a few things to consider when purchasing Gator FX or BAKFlip G2 for your truck. Both have some unique features, so how do you decide which is right for you?
Let's quickly compare these two covers and help you figure out which one is best for your needs.
| | | |
| --- | --- | --- |
| Features | Gator FX | BAKFlip G2 |
| Materials | Powder-coated aluminum | Aircraft grade aluminum |
| Folding Panels | 4 | 3 |
| Finish | Semi-gloss | Gloss Black |
| Price | $859.00 – $929.00 | $977.64 – $1,214.22 |
| Profile design | Super Sleek Design | Durable, solid core panels |
| Warranty | 2 years | 3 years |
Gator FX vs BAKFlip G2: Key Differences Explained
When deciding on a tonneau cover, you must consider your needs and what type of truck you have. Gator FX and BAKFlip G22 are both great covers, but they have some key differences. Here's a more in-depth look at these two covers:
Gator FX vs BAKFlip MX4: Which Tonneau Cover is Right for You?
What are the Materials of Both Covers?
The Gator FX is made of powder-coated aluminum, making it a very durable cover. In addition, Gator uses corrosion-resistant aluminum panels to make the FX cover strong, secure, and hassle-free.
On the other hand, the BAKFlip G2 cover is made from aircraft grade aluminum with a standard density panel core. This material makes the cover durable and lightweight. Additionally, the aluminum construction helps to prevent rust and corrosion, making the cover an ideal choice for those who live in areas with harsh weather conditions.
So, G2 is more durable than Gator FX.
Folding Panels
The Gator FX usually has 3 folding panels, but you can also use 4 folding panels depending on your truck model. For example, Ram 3500 crew cab with a 6' 4" box will require 4 folding panels.
The BAKFlip G2 has three folding panels. However, if your truck bed is longer than usual, you may contact them for a customized one.
You can find your desired size by selecting your truck model on BAKFlip and Gator's website.
Appearance or Finish
Gator FX is a high-quality, semi-gloss paint that is perfect for various weather. It offers a smooth, even finish resistant to staining and fading. In addition, it is easy to clean and maintain.
The appearance of BAKFlip G2 is sleek and glossy black. That gives it a look of sophistication and makes it easy to match with any car's paint job. When closed, the Bakflip G2 sits flush with the car's roof, creating a clean and finished look. The gloss black finish also provides UV protection and helps to keep the bed cooler in the summer months. 
Overall, the appearance of the BAKFlip G2 is one of its defining features and helps to set it apart from other tonneau covers on the market.
Price
Price is always a consideration when purchasing, and the Gator FX tonneau cover is budget-friendly without sacrificing quality or performance. You can get a Gator FX for $859.00 – $929.00.
In terms of price, the BAKFlip G2 is typically a few hundred dollars more than the basic model. However, the BAKFlip G2 has many features that make it worth the price. The G2 costs $977.64 – $1,214.22.
dWhich Bakflip Cover Is Best In 2022? Find Out Now!
Profile Design
Profile Design's Gator FX is a top-quality tonneau cover with a sleek, low-profile design. Also, when closed, slam latches get locked automatically.
On the other hand, G2 is designed with an EPDM seal to have maximum water resistance. Further, a simple string latch is attached to open the cover, and when closed, the latch automatically goes with the cover rails.
Warranty
Gator FX offers two years warranty on their tonneau cover. On the other hand, BAKFlip G2 is guaranteed to be free from defects in material and workmanship for three years.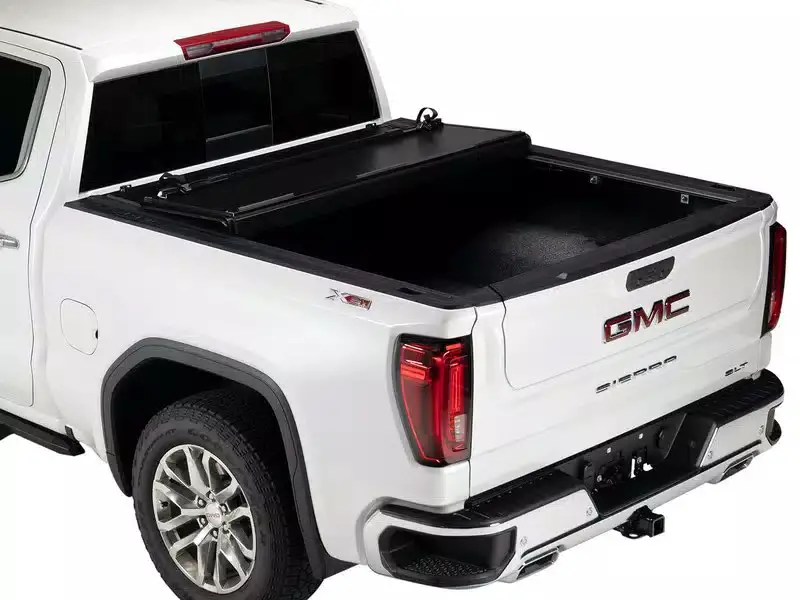 Which One is Better for You: Gator FX VS BAKFlip G2
The Gator FX is a budget-friendly cover that is easy to clean and maintain. However, it is not as durable as the BAKFlip G2 as G2 is made from aircraft grade aluminum. The Bakflip G2 is a top-of-the-line cover that is durable and easy to install. However, it is more expensive than the Gator FX. Ultimately, your best cover will depend on your budget and specific needs.
Read Also: 5 Common Retrax Bed Cover Problems
FAQ
Is BAKFlip and Gator the Same?
BAKFlip and Gator are two different brands but offer similar types of tonneau truck covers. However, Gator is comparatively more cost-effective than the BAKFlip. They are also made with heavy-duty aluminum material.
Does BAKFlip G2 Leak?
The BAKFlip G2 has an EPDM (ethylene propylene diene monomer) seal, which provides maximum water resistance support. It seals nicely and doesn't allow any water to get into the truck bed.
Read also: Bakflip Mx4 Problems
Conclusion
he Gator FX and BAKFlip G2 offer several advantages and benefits. However, the BAKFlip G2 is a more expensive option that is not always necessary. The Gator FX may be the better choice for you if you are looking for a high-quality, durable tonneau cover. However, if you need a cover that is 100% waterproof, the BAKFlip G2 is the way to go. Ultimately, deciding which cover to choose depends on your specific needs and budget.
No matter which covers you choose, you can be sure that you are getting a high-quality product that will protect your belongings and keep your truck looking great.
Read also: Bakflip MX4 vs Bakflip G2
Read also: Best Weather Stripping For Tonneau Cover